Virtual Visits 
Thursday 10 June, 11:15 - 12:15 (CEST) / 18:15 - 19:15 (Tokyo time) / 05:15am - 06:15am (EDT)
EDF Research Lab - R&D Activities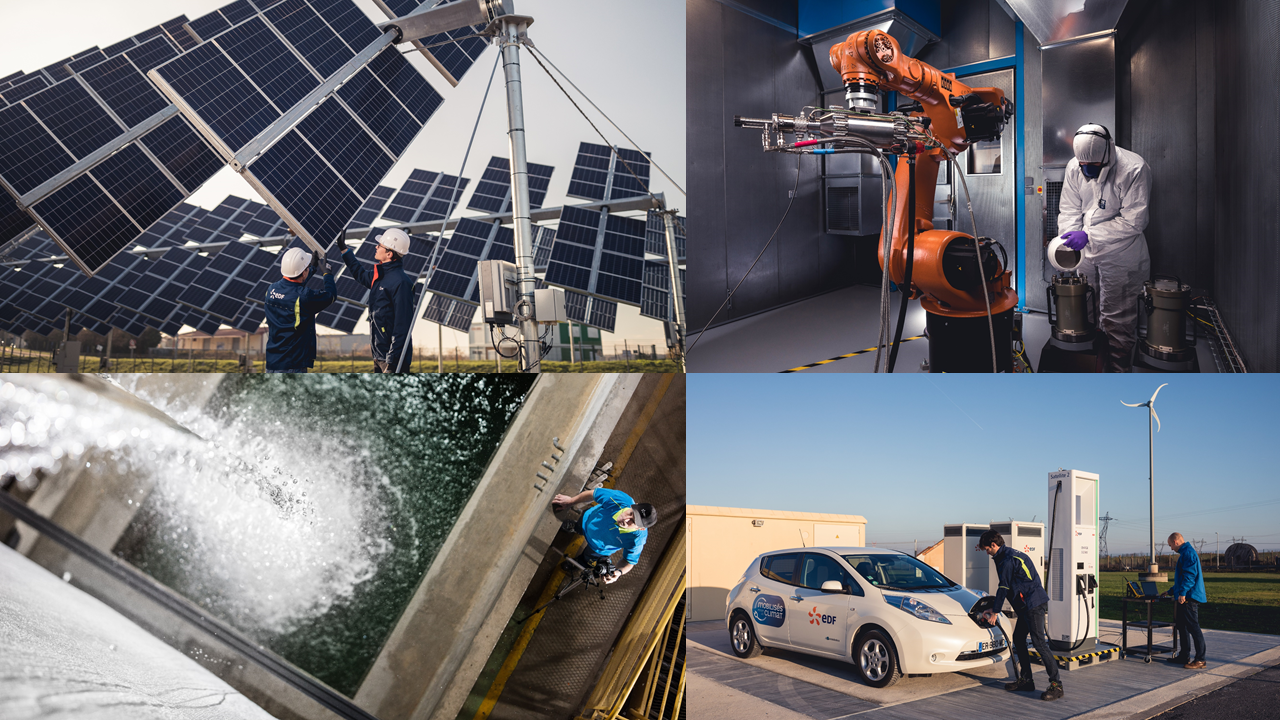 Électricité de France (EDF) is the leading French company in the production and supply of electricity. During this virtual tour, Carmen MUNOZ, Downstream R&D Director at EDF, will present the R&D activities of EDF.
R&D is at the heart of EDF Group's major challenges. It covers all business lines and activities of the energy sector, providing day-to-day support to the business lines and subsidiaries in line with the EDF Group's Cap 2030 project. Researchers are driven by two missions: improving performance in all today's activities and preparing for the future by working on breakthrough technologies. Browse through the projects and research work that make EDF R&D a benchmark player, whether it is developing new energy and electricity services, supporting competitive and decarbonated production mixes or supporting the digital and societal transition. The significance of physical contraints on electricity markets will be discussed with Carmen Munoz, Downstream R&D Director at EDF Lab.
The University of Paris-Saclay
The University of Paris-Saclay offers a virtual visit to all conference participants to learn about and discuss its research and innovation activities in the field of decarbonised energy. The Sustainable Energy Institute will be the subject of a special online presentation.
Paris-Saclay is a recent research university, with 65,000 students, 9,000 researchers, 4,600 doctoral students, and administrative and technical teams at the heart of the 14 founding and associated institutions, including the very high-level French general engineering school: CentraleSupélec. The University of Paris-Saclay is ranked first in continental Europe by the Shanghai ranking.